1 tag
2 tags
3 tags
Time to weigh up my options... →
2 tags
1 tag
2 tags
My boyfriend's an animator
Since getting up early on Saturday mornings and watching for hours until breakfast, I have always loved cartoons. Getting caught up in the characters romances, laughing at their crazy antics and crying when the villain appears to win but I never wondered at how it all worked. I bought into it wholeheartedly. As I grew up I knew that there were people behind this, people that actually drew the...
1 tag
"We can't be afraid of change. You may feel very secure in the pond that..."
– C. JoyBell C.
1 tag
Dave Allen - "Teaching Your Kid Time" →
A classic standup bit from the veteran comic. After 35 years, his timing and delivery were perfect. Watch a master at work…
1 tag
1 tag
1 tag
Books are magic... →
1 tag
1 tag
3 tags
Addicted to Pinterest →
http://pinterest.com/theatricaldig/boards/ Have started several started boards on Pinterest and I am addicted! not only can I collect all the things that make me go 'ooooh' on the internet but ti's also a great way to gather images and articles to inspire my writing!
4 tags
The Haunts - Production Blog: Big news, delivered... →
My boyfriend is making an awesome animated short. Read his blog and enjoy learning about animation like I am! :D
3 tags
4 tags
3 tags
The Experiment
"Stand back men!' commanded Simon as he pulled his goggles down over his eyes. The tip of his tongue creeped out as he carefully poured the purple liquid into the tin. He leaped back beside Young Jimmy and Dezzer. They covered their ears with their mittened hands and pressed their backs tight against the wooden walls.  The deafening bang rattled the windows in their frames and Nanny...
The Actors: Full Uncensored Interview - Hollywood... →
The Actresses: Full Uncensored Interview -... →
My expiry date.
So having just watched the Actors and Actresses Roundtables from the Hollywood Reporter, I am left feeling saddened. Every year I watch these hoping for a little nugget of information that might help me act better, might teach me something new about the business or reconfirm that this is what I have to do. However this year the topic of there being less roles for woman as you get older was...
nevidge asked: How's tricks?!?! :D
Definitely my favourite pinterest!!! →
tumblrbot asked: WHAT IS YOUR EARLIEST HUMAN MEMORY?
AMAZING!!! →
"I remained too much inside my head and ended up losing my mind."
– Edgar Allan Poe, Complete Writings (via jaimelannister)
3 tags
Curiosity awoke the lady
Gladys knew that if she opened her mouth and asked the question she'd be back in the cupboard on the fourth floor breathing in mothballs. That always happened whenever she asked a grown-up any question outside the realms of 'What's for dinner this evening?" or "Can I go play in the rose garden?". But still there was an ache inside that she knew would not go away until she knew...
"You have to learn to work and search, not expect instantly to find."
– Patsy Rodenburg (via sugarintheflies)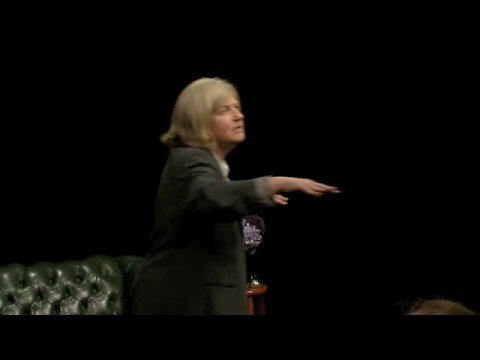 Feasting Feline
Miss Tiddlesworth was a very high maintenance cat. She liked her pillows soft, her fires toasty warm and her fish fresh. She didn't like old string to play with, she didn't like mud on her paws and she certainly didn't like when her lunch was late like it was today. She could feel her tummy rumbling louder and louder as she pranced around the house looking for her owner Mrs...
I'm Enid Blyton's creation.
The title character in the new feature film 'Ruby Sparks' played by Zoe Kazan, is a fictional character of Paul Danos struggling novelist that comes to life. How you ask? As he screams "maybe it's love, maybe it's magic" but it got me thinking perhaps we are all characters created by someone else's mind. Perhaps bi-products of the books we read as a child. Since I first...
Below the plughole
"Sir, it's too late. There was nothing more we could do!" "Damn it Roberts! That's the fifth man we've lost this week. There must be some way to stop it." "The men are doing all they can. They are even contemplating sending someone Up and Out." The Sergeant turned abruptly and faced the young, weedy Corporal. He wiped the sweat from his...